BC coal project faces fresh woes over foreign workers
BC coal project faces fresh woes over foreign workers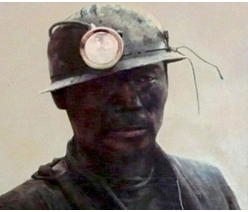 HD Mining, the Vancouver-based company that sparked controversy last year with a scheme to hire up to 2,000 Chinese miners for its proposed $300 million northern B.C. coal mine, is facing yet another union legal challenge over its use of temporary foreign workers.
The United Steelworkers union is asking the British Columbia Supreme Court to revoke the miner's exploration permit, arguing the province's chief inspector of mines shouldn't have granted the authorization without effectively addressing concerns the workers would not be fluent in English. They claim the foreign workers lack of understanding of English would pose a potential safety risk.
"No part of that application addresses the ability of Mandarin-speaking workers, who have minimal facility of the English language, to work safely at the Murray River project," said the union in a press release.
The court document, which contain unproven allegations, names the provincial Ministry of Energy and Mines; the chief inspector of mines, which falls under the ministry; and HD Mining.
HD's Murray River project, near Tumbler Ridge, B.C. is still in the early stages of seeking regulatory approval, but it currently has a permit for exploration and sampling work.


News from