Canada's Sherritt sells coal business for almost $1bn
Canada's Sherritt sells coal business for almost $1bn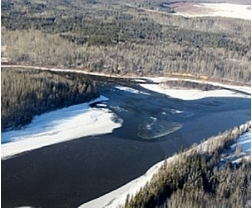 Sherritt International Corp. (TSX:S) said Tuesday is selling its entire coal business to two separate buyers for a total of $946 million, split almost evenly between Westmoreland Coal and Altius Minerals.
The Toronto-based resource miner, Canada's largest thermal coal producer, said it will now focus on its core nickel and oil operations. For that reason, it is selling seven producing mines in Western Canada to US-based Westmoreland Coal (NASDAQ:WLB) for about Cdn$465 million. The transaction also includes a stake in an activated carbon plant and a char facility, which supplies barbecue briquette producers.
Its Canadian coal and potash royalty business are being acquired by a group led by Altius Minerals (TSX:ALS) for about Cdn$481 million in cash.
Sherritt is a diversified resource company with operations in several countries, including Madagascar, where it owns a major nickel operation, and Cuba, where it has an oil business.
The firm was one of the companies involved in a November spill earlier this month where hundreds of millions of litres of contaminated water from the company's Obed Mountain coal mine made it into the Athabasca River.


News from