Wireline Drill Rods
Wire line Drill Rods with DCDMA standards Heat treatment control 3m /1.5m
The drill rods and casing tubes are manufactured from the highest quality material, under stringent industry DCDMA standards, and are field tested under a variety of conditions, in order to meet the most rigid demands in during performances and in manufacturing standards.
We will make sure the compositions and specifications match the inspection report form the suppliers.
Raw materials:
30CrMnSiA/XJY850
We only choose the best steel tubes in the market to manufacture our rods and pipes. Spot check will be conducted after the steel tubes delivered to company.
Heat treatment control:
Entire-length or ends thermal processed will greatly improve the material strength and increase the thread wear life of the rods and casings. We conduct either tru-wall or both ends heat treatment to the tube body, ensuring superior wear resistance, strength, and toughness in the most demanding applications.
Thread opening process:
Accuracy of threads will determine the use effects and life time of drill rod and casings.
CNC latches and form cutter are used in thread opening processing to minimize error made by anthropic factors.
Additional thread treatment:
Surface of the threads will be cleaned to remove burr adhered after threads are opened.
Afterwards, the tread surface will be phosphated to improve surface conditions.
Size available as followings:
Wireline series: AQ, BQ, NQ, HQ, PQ
Casing: AW, BW, NW, HW, HWT, PW
Chinese Standard: S56, S59, S75, S95, S110, S130, S57X, S75A, S95A
| | | | | |
| --- | --- | --- | --- | --- |
| Item | B | N | H | P |
| Rod outer diameter | 55.6 mm | 71.0 mm | 89.0 mm | 114.3 mm |
| Rod inner diameter | 46.0 mm | 60.0 mm | 77.8 mm | 101.6 mm |
| Standard rod length | 1.5 m / 3.0 m | 1.5 m / 3.0 m | 1.5 m / 3.0 m | 1.5 m / 3.0 m |
| Standard rod weight | 6.01 kg/m | 8.8 kg/m | 11.51 kg/m | 17.3 kg/m |
| 1.5m rod total weight | 9.02 kg | 13.5 kg | 17.26 kg | 26 kg |
| 3.0m rod total weight | 18.3 kg | 23.7 kg | 34.5 kg | 52 kg |
| Thread length | 45.45 mm | 45.45 mm | 45.45 mm | 63.5 mm |
| Thread pitch | 3 thread/inch | 3 thread/inch | 3 thread/inch | 2.5 thread/inch |
| Thread tooth height – box thread | 0.76 mm | 0.76 mm | 0.76 mm | 1.17 mm |
| Thread tooth height – pin thread | 0.88 mm | 0.88 mm | 0.88 mm | 1.27 mm |
| Thread tooth angle | 29° | 29° | 29° | 29° |
| Tensile resistance | 400 ~ 450 KN | 530 ~ 615 KN | 510 ~ 625 KN | 565 ~ 660 KN |
| Tempering | HRC 28 ~ 32 | HRC 28 ~ 32 | HRC 28 ~ 32 | HRC 28 ~ 32 |
| Thread tensile strength | 900 ~ 950 Mpa | 900 ~ 950 Mpa | 900 ~ 950 Mpa | 900 ~ 950 Mpa |
| Thread yield strength | 800 ~ 850 Mpa | 800 ~ 850 Mpa | 800 ~ 850 Mpa | 800 ~ 850 Mpa |
| Recommended bore depth | 1000 ~ 1200 m | 800 ~ 1000 m | 750 ~ 900 m | 600 ~ 800 m |
Packaging
As our customers' convenience, we provide standard standardize packing
B wireline rod packing specification
Quantity per package

104 (13 * 8)

For 1.5m rod

Volume/package

1.55 * 0.63 * 0.45 (m)

Weight/package

752 kg

For 3.0m rod

Volume/package

3.05 * 0.63 * 0.45 (m)

Weight/package

1500kg
N wireline rod packing specification
Quantity per package

60 (10 * 6)

For 1.5m rod

Volume/package

1.55 * 0.71 * 0.43 (m)

Weight/package

708 kg

For 3.0m rod

Volume/package

3.05 * 0.71 * 0.43 (m)

Weight/package

1420kg
H wireline rod packing specification
Quantity per package

40 (8 * 5)

For 1.5m rod

Volume/package

1.55 * 0.73 * 0.45 (m)

Weight/package

690 kg

For 3.0m rod

Volume/package

3.05 * 0.73 * 0.45 (m)

Weight/package

1380kg
P wireline rod packing specification
Quantity per package

30 (6 * 5)

For 1.5m rod

Volume/package

1.55 * 0.69 * 0.58 (m)

Weight/package

780 kg

For 3.0m rod

Volume/package

3.05 * 0.69 * 0.58 (m)

Weight/package

1557kg
| | |
| --- | --- |
| | Quench and temper heat treatment of pin and box thread parts greatly, increase joint strength for deeper depth capacity and longer use life |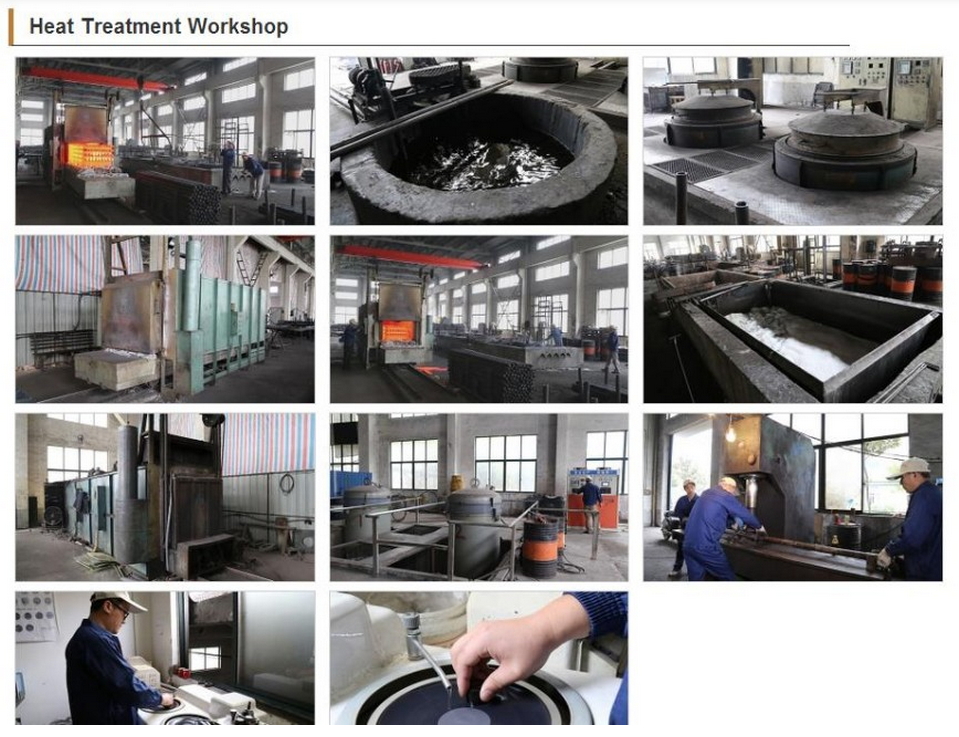 Each rod is ended with plastic covers and each bundle is covered with steel case to protect the thread parts
Total: 5
Page: 1 / 1
First
←Previous
Next→
End